2019-20 Tuition
Please check back soon for some exciting information about tuition for the 2019-20 academic year.
Application Fee: $50.
Parents/Guardians of an accepted student must make a deposit of $750 to secure a seat for the child. This payment is credited toward the student's tuition balance.
All pupils are enrolled for the entire school year, unless special arrangements are made in advance with the Head of School. Withdrawal at any time during the school year does not release the parents or guardian from responsibility for the full year's charge, as the school's expenses do not decline when a student withdraws.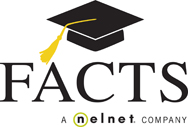 FACTS Management
manages Westfield Friends School tuition collection, and each family will be able to manage their own account within this system. All Westfield Friends School families are required to establish a FACTS Management user account and pay tuition through this system.
with any questions or concerns. 856-829-0895 x.118